A Smartphone on Wheels
Whether you want to select and listen to music on your smartphone or receive turn-by-turn directions, everything is mirrored in the central display.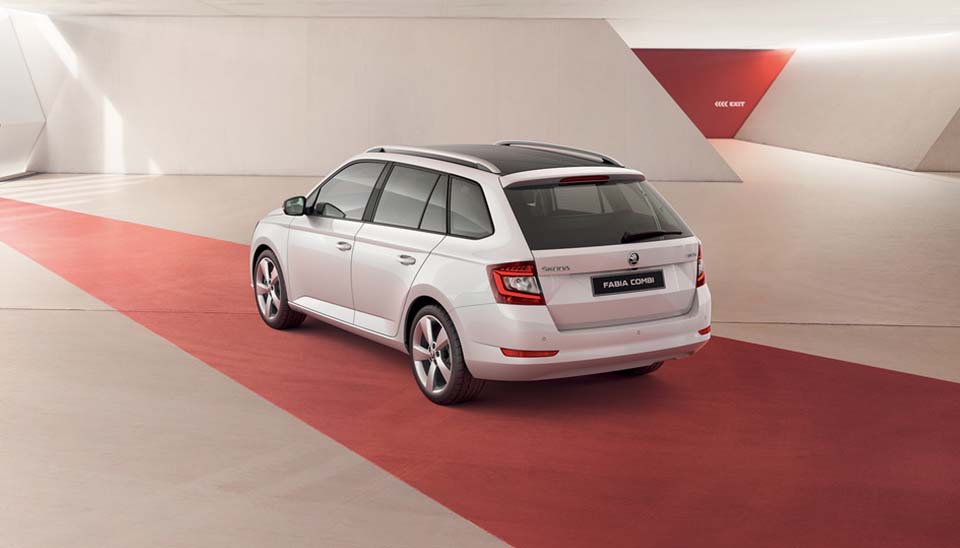 Highlights of the ŠKODA Fabia Wagon
Attractive Shapes & Elegance
Clarity and precision combined with sharp edges, convex and concave surfaces and crystalline shapes make the ŠKODA Fabia Wagon a car with character. Additional safety features incorporated into the car's revision are LED tail lights and the built-in cat's eyes adorning the rear bumper.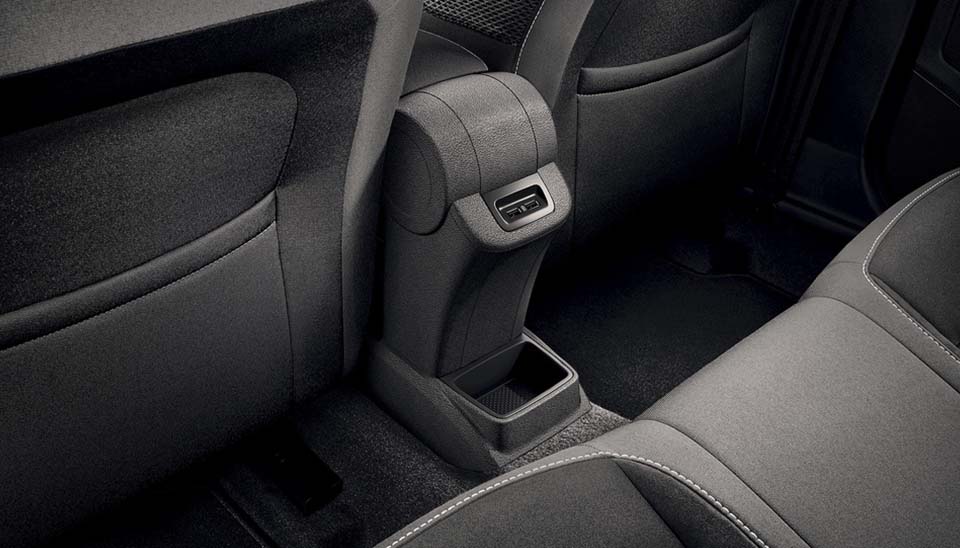 Highlights of the ŠKODA Fabia Wagon
Make Yourself Comfortable
The ŠKODA Fabia Wagon offers plenty of room for passengers and their luggage. Come and take a look.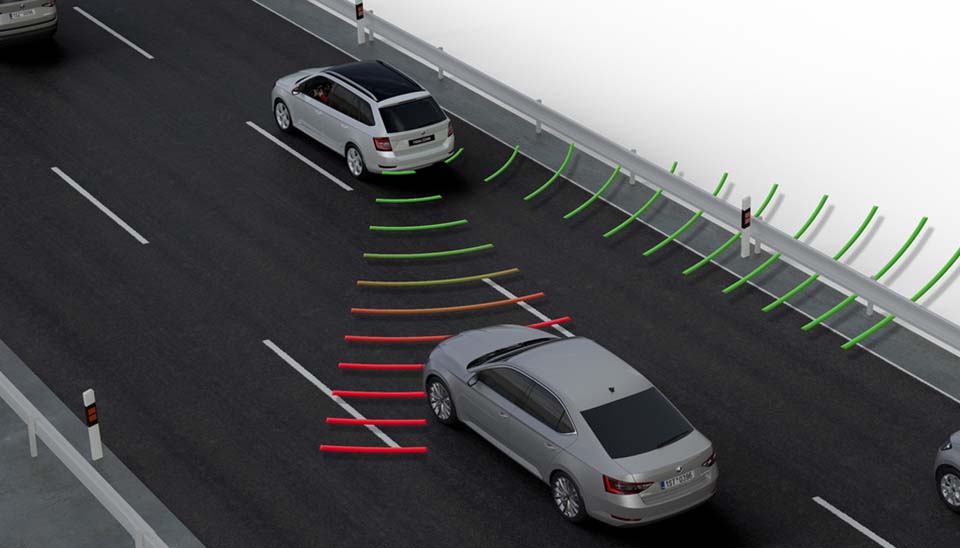 Highlights of the ŠKODA Fabia Wagon
No Compromise on Safety
Just because they're compact doesn't mean that ŠKODA models compromise on safety. The Fabia Wagon's plethora of assists has been extended even further to include new systems more familiar in higher-end cars.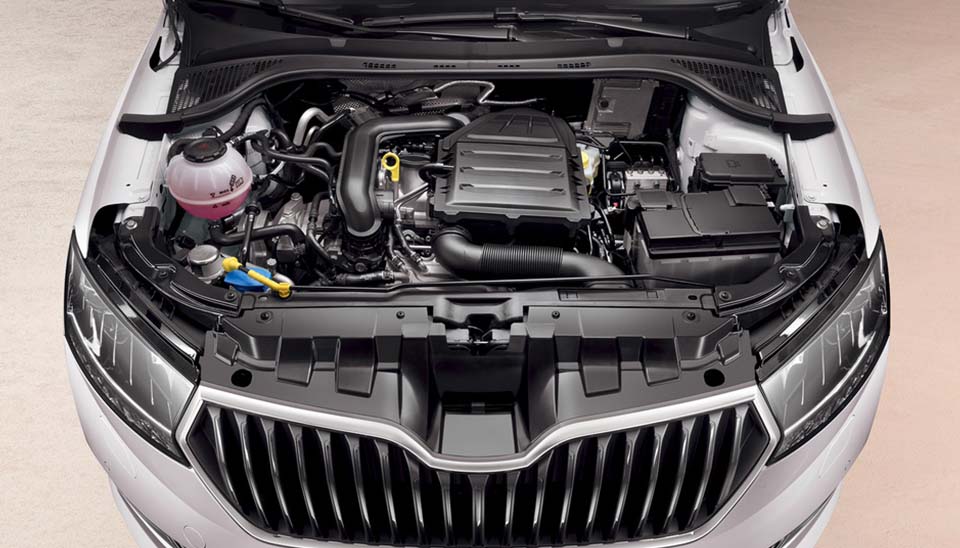 Safety without compromise
Fatigue Detection
Our clever engineers have developed a hands-on approach to help identify driver fatigue. Fatigue Detection**+ monitors your movement through the steering wheel. If it senses signs of fatigue, it triggers an audible and visual warning alerting you that you need to stop and rest.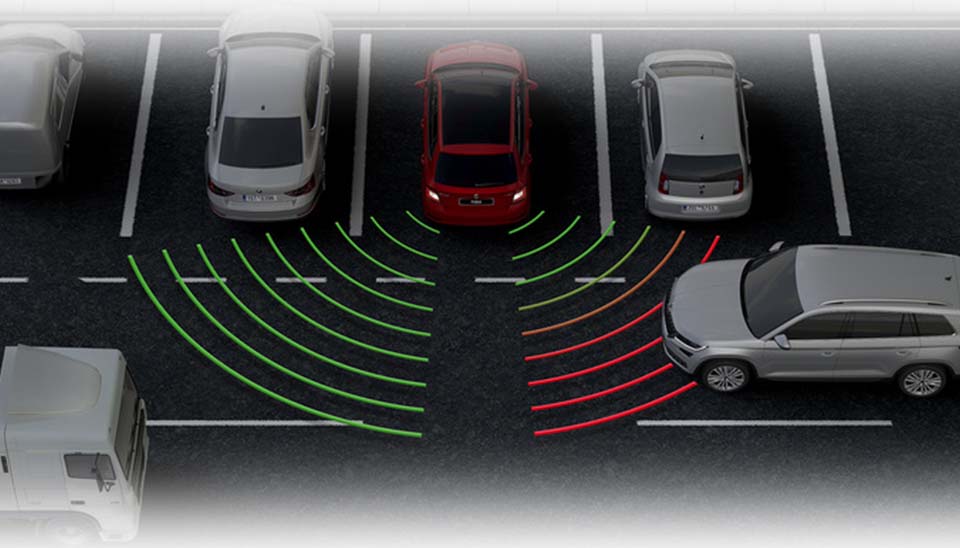 Technology
Driver Safety
Thanks to the ŠKODA Fabia Wagon, your daily travel will be more comfortable and safer.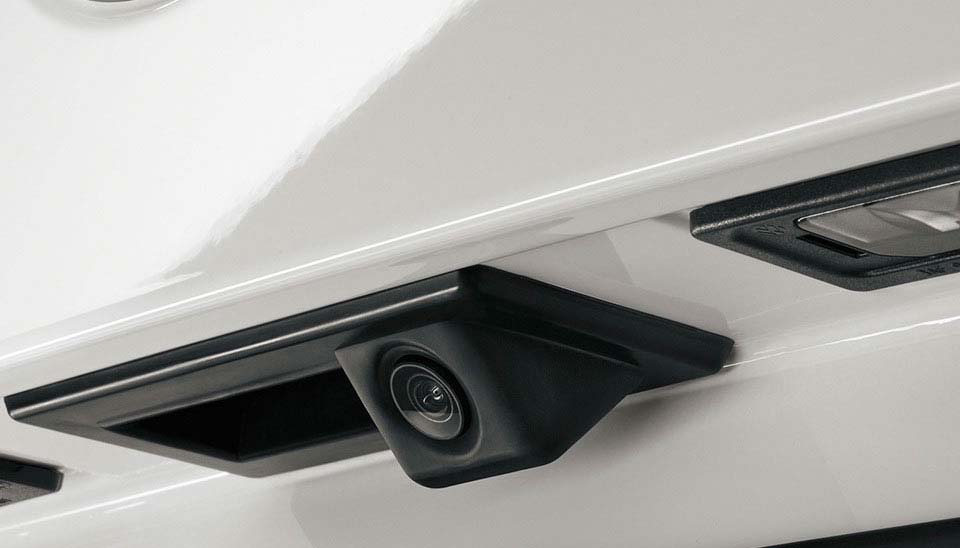 Technology
Comfort Features
Practical technology that ensures safer and more comfortable travel.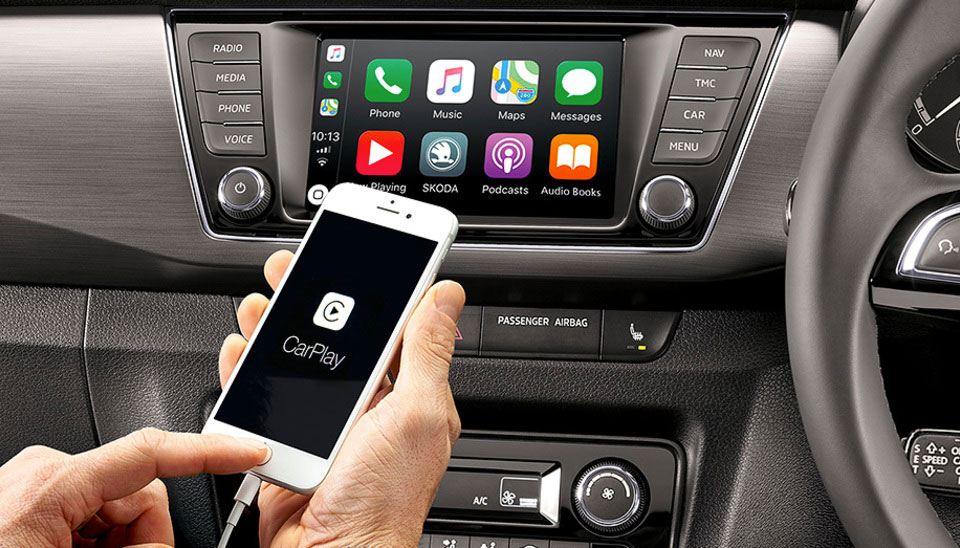 Technology
Infotainment
A carefully selected range of music and infotainment systems will turn every journey into a pleasant experience.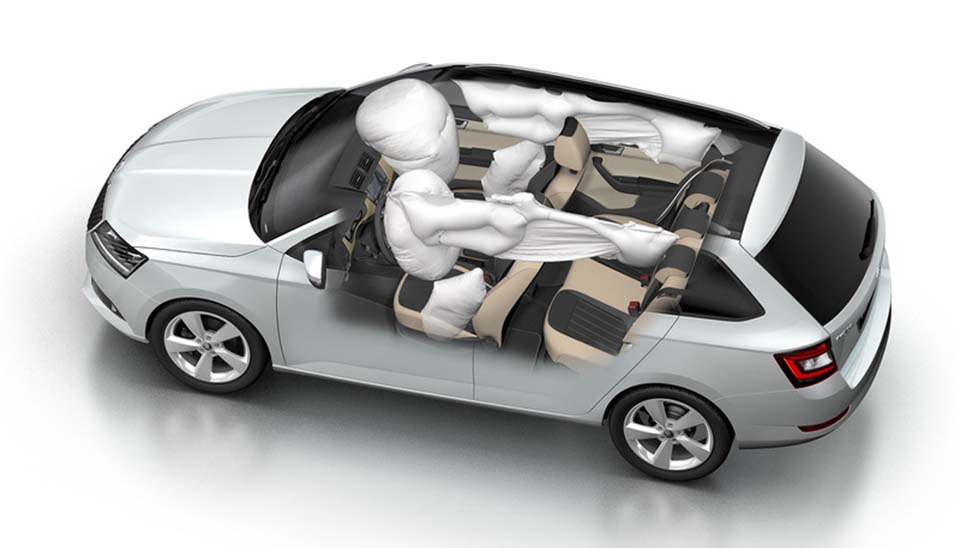 Technology
Passive Safety
The Fabia Wagon fixed body can accommodatie up to 6 airbags.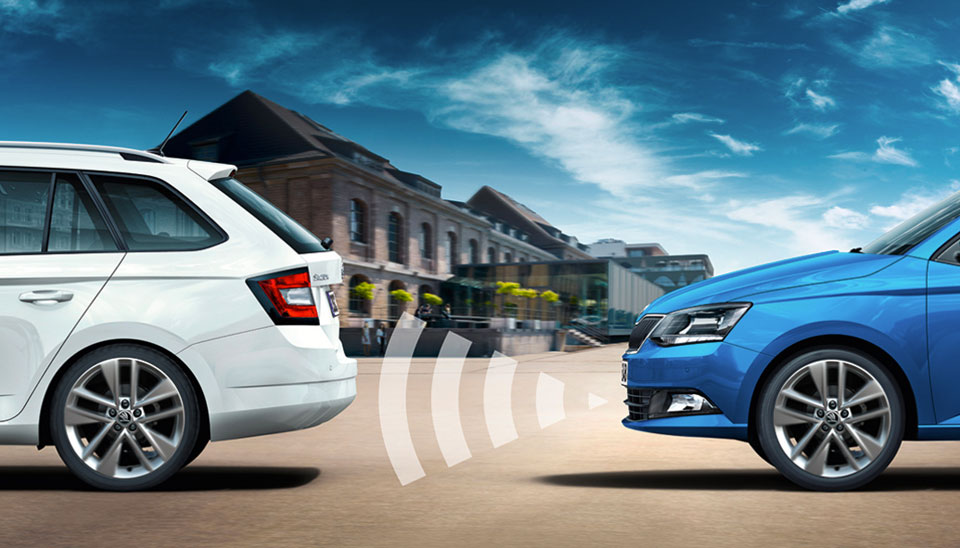 Forward Thinking
Choose a new ŠKODA Fabia and be one step ahead of the pack, both on the road and in what you can do with your car.
You'll always remain unique thanks to the customised look with 110 colour combinations to choose from, smart equipment and unique Simply Clever features.
The Fabia wagon brings all its small car attitude with it but offers up the extra luggage space you require. It's nippy and nimble but with a hint of seriousness about it, rest assured that the roomy Fabia wagon certainly knows how to pull its weight. With its full-length Panoramic glass roof, it lets more of the outside in and just like you, it's very well connected (in infotainment circles that is).
Simply Clever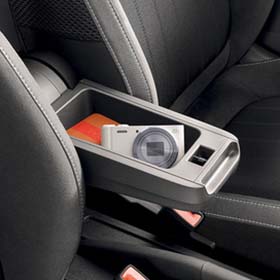 Front armrest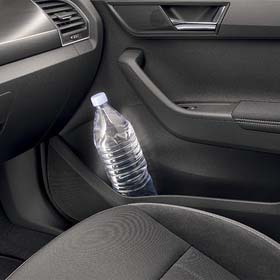 1.5 l bottle holder in front door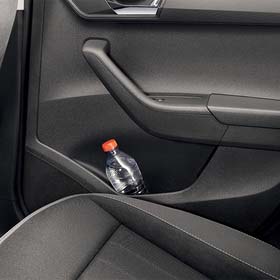 0.5 l bottle holder in rear door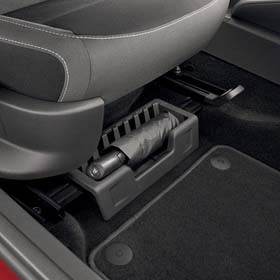 Under-seat umbrella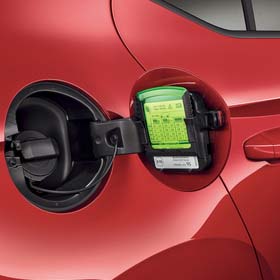 Ice-scraper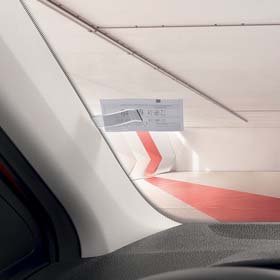 Ticket holder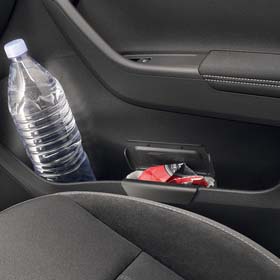 Wastebasket
Engines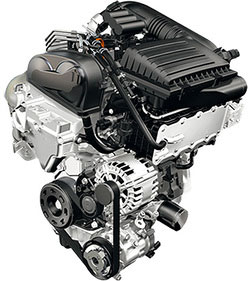 1.0 TSi 81kW 7 Speed DSG
81kW | 7sp DSG
This powerful turbocharged engine has what it takes to reliably accommodate drivers demanding the maximum of their car.
199 km/h
Top Speed
11.1 s to 100 km/h
Acceleration
Petrol
Fuel Type
7sp DSG
Transmission
200
Max Torque