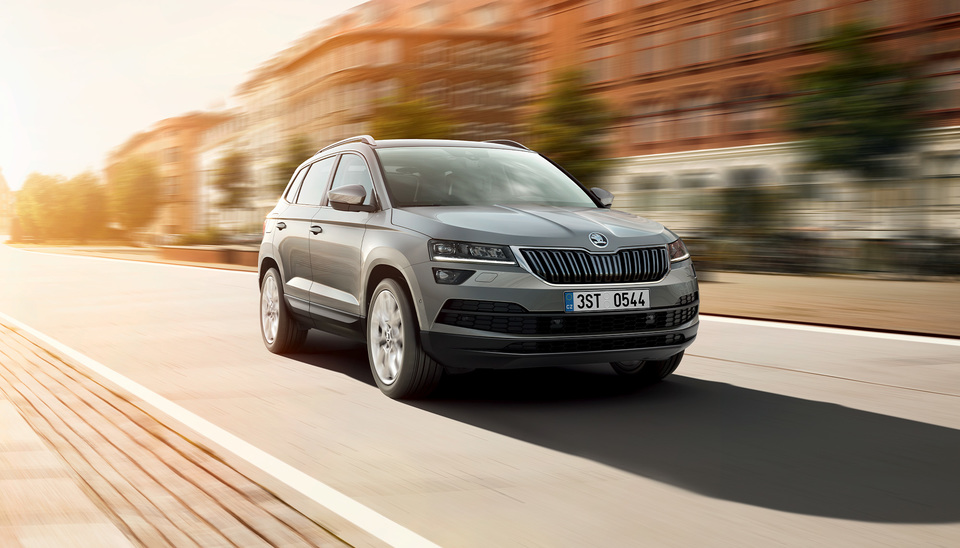 Highlights of the new ŠKODA Karoq
YOUR CHANCE TO SHINE
Centuries of Bohemian artistry has inspired the ŠKODA Karoq's exterior design. Harmonious proportions, clean-cut lines, bold contours and crystalline features that draw on the history of Czech crystal-glass art, all combine to create a design language that places a focus on precision and clarity.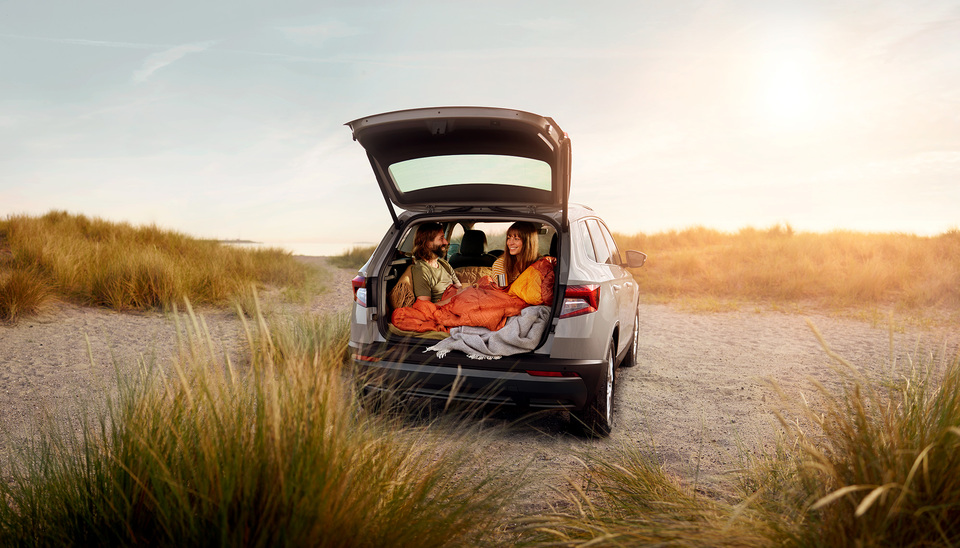 Highlights of the new ŠKODA Karoq
MUSICAL CHAIRS
The 5-Seat ŠKODA Karoq offers plenty of space for passengers and luggage alike, however, when you add in the 'VarioFlex' seating option, the opportunities are seemingly endless. With its easy to move, separate or even remove seat capability, VarioFlex gives you the ability to arrange the interior to best suit both passengers and cargo.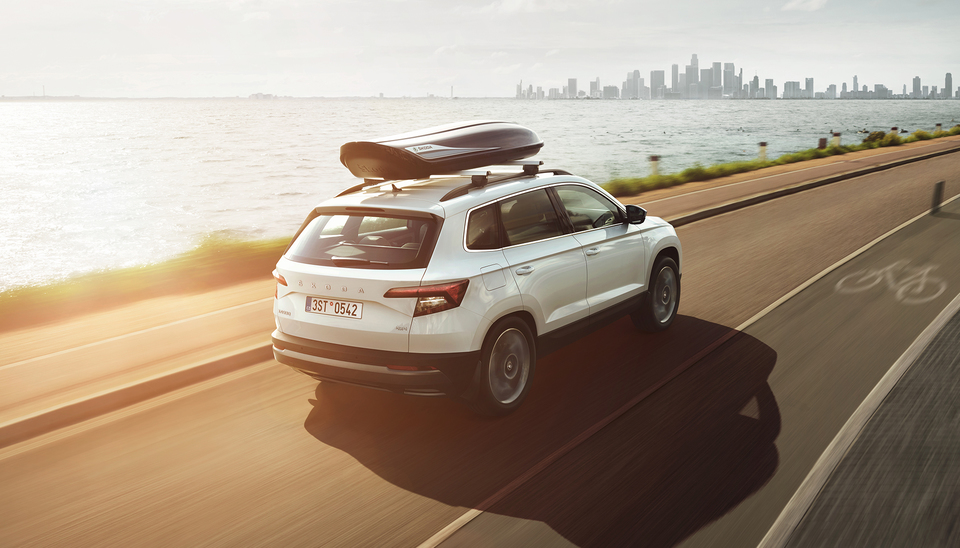 Highlights of the new ŠKODA Karoq
SAFETY WITHOUT COMPROMISE
The ŠKODA Karoq introduces a range of safety features and assists that will make you feel secure in any situation. The maximum 5-star rating underline top safety level for the ŠKODA Karoq.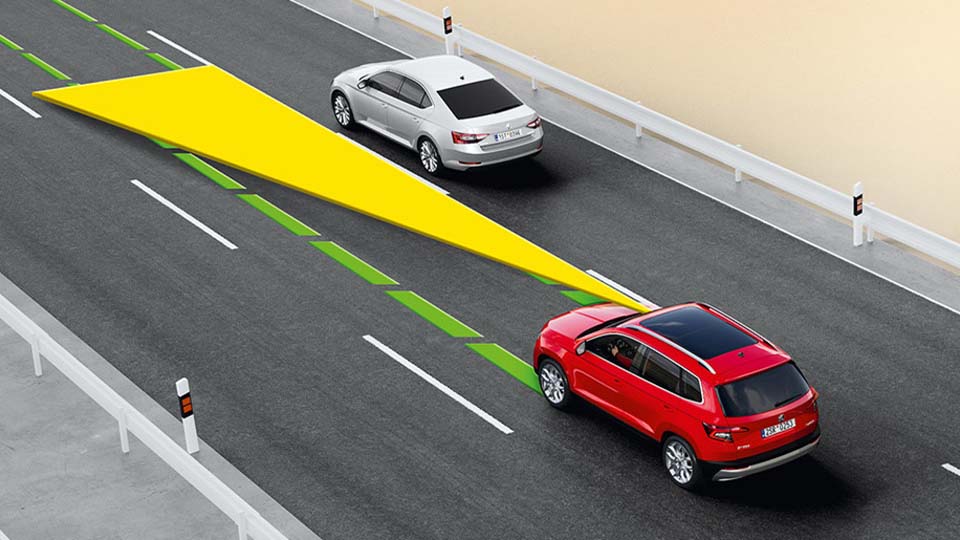 ŠKODA Karoq Safety Assists
LANE ASSIST
The Lane Assist recognises an unintended departure from the lane, providing a visual message, and initiates corrective steering. It is activated at speeds above 65 km/h provided that there are recognisable lane markings on the road surface and the turn signal has not been turned on.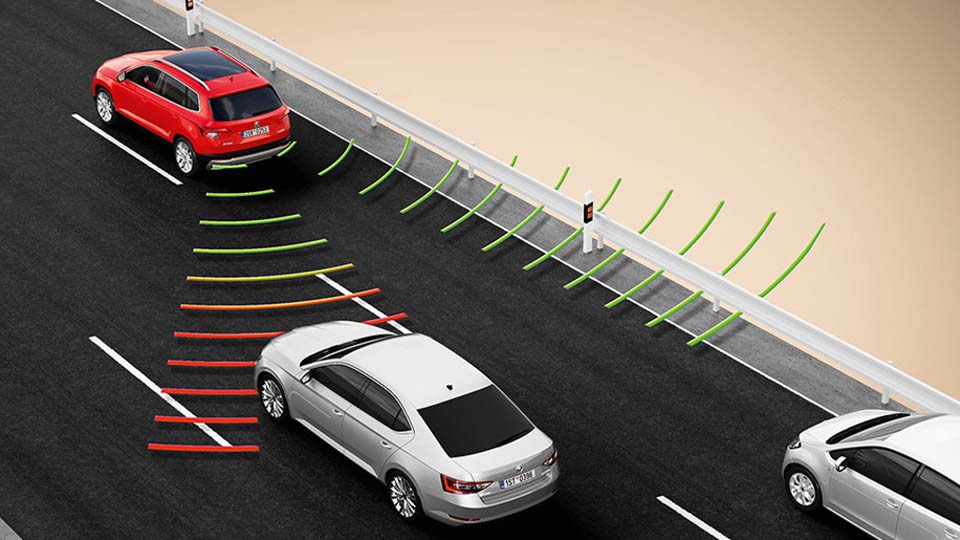 ŠKODA Karoq Safety Assists
PEDESTRIAN PROTECTION
The Front Assist is a collision-alert safety system. Faced with an unavoidable collision, it applies the brakes to minimise the consequences. It also performs an emergency stop if a pedestrian dangerously attempts to cross the path of the car.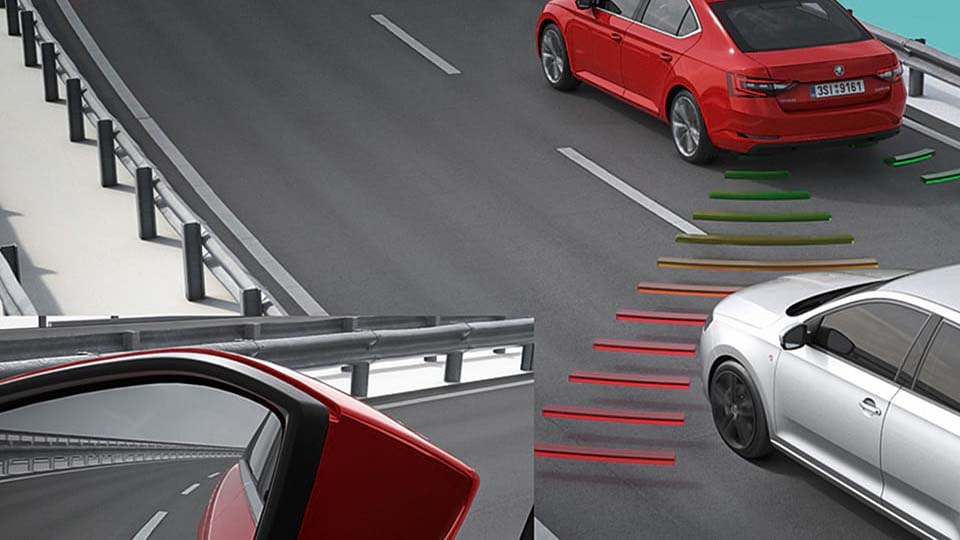 ŠKODA Karoq Safety Assists
BLIND SPOT DETECT
Blind Spot Detect helps the driver to change lanes safely by registering any vehicles in the blind spot. Two radar sensors located in the lower part of the rear bumper monitor the area beside and up to 20 metres behind the ŠKODA Karoq.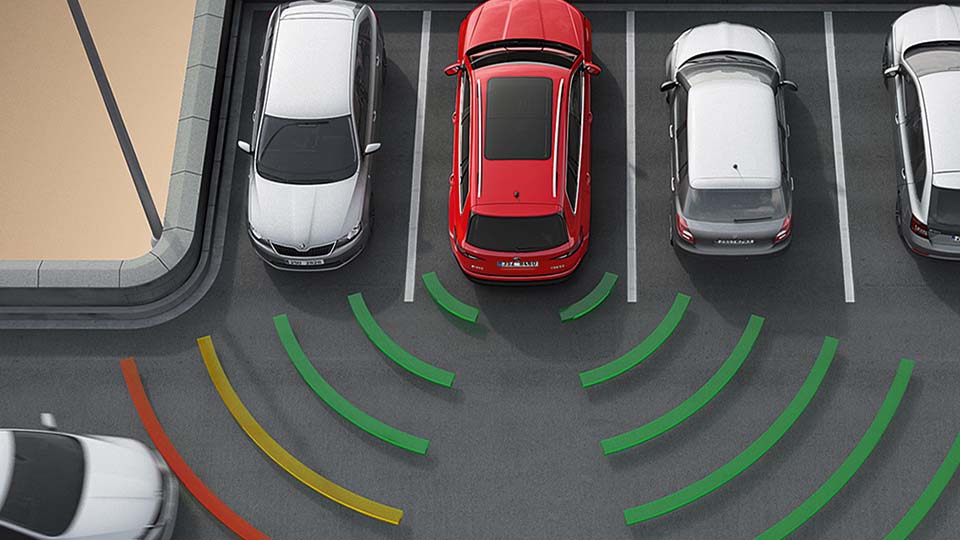 ŠKODA Karoq Safety Assists
REAR TRAFFIC ALERT
When reversing out of parking bays, Rear Traffic Alert recognises vehicles approaching from the sides. An acoustic signal warns of an impending collision. The "critical side" is shown first in yellow and then in red on the infotainment display. The brakes are applied automatically if necessary.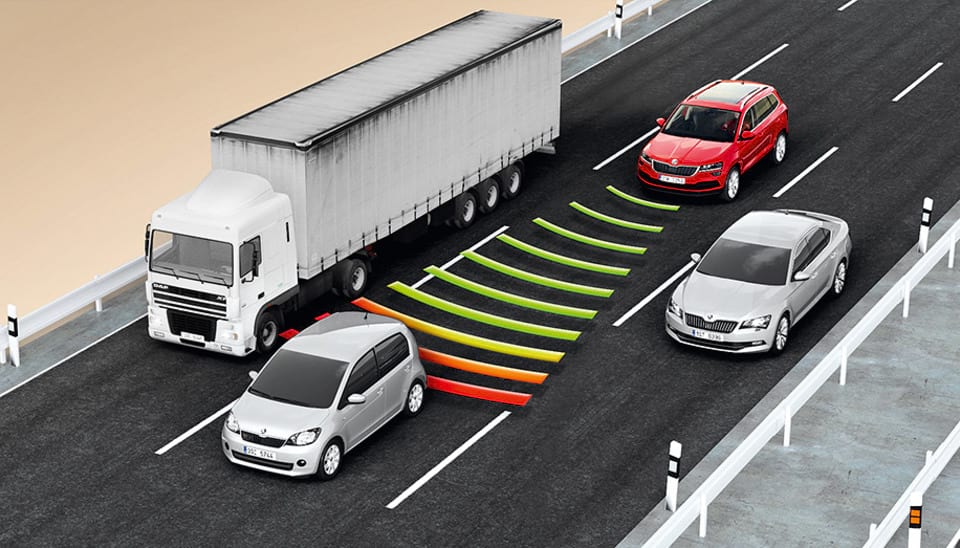 ŠKODA Karoq Comfort Assists
ADAPTIVE CRUISE CONTROL
With its advanced Adaptive Cruise Control matching the speed of other traffic and Lane Keep Assist ensuring you don't wander over the white lines, the ŠKODA Karoq works hard to offer you next level motorway driving, ideal for those long drives out of the city.
Simply Clever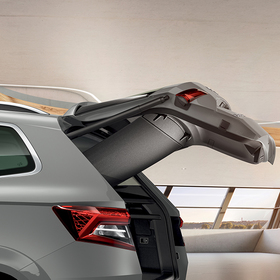 Retractable parcel shelf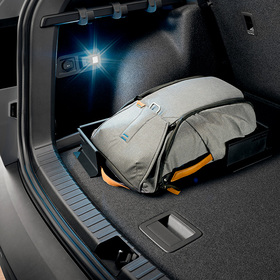 Cargo elements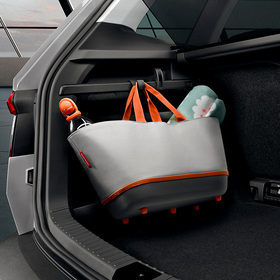 Hooks in the boot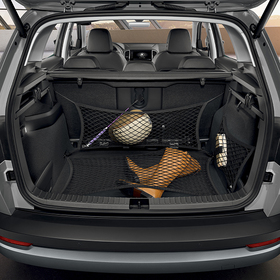 Net system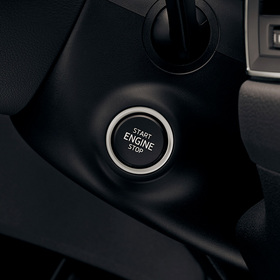 KESSY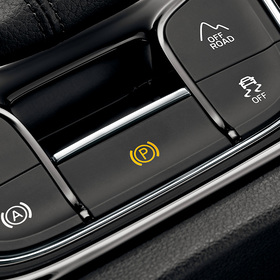 Electronic parking brake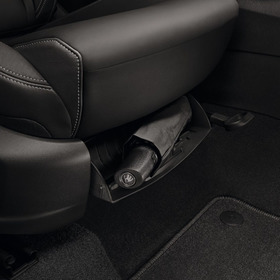 Umbrella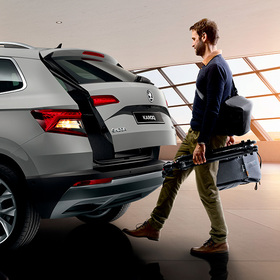 Virtual pedal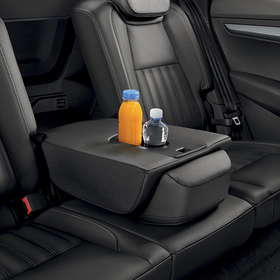 Armrest with two cup holders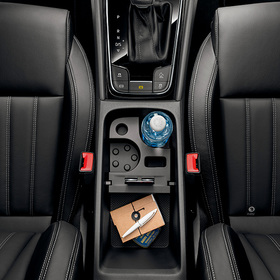 Two Easy-open cup holders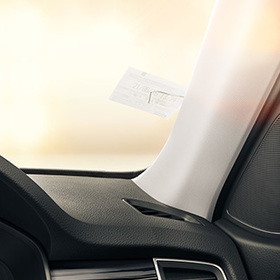 Ticket Holder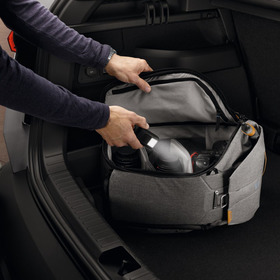 Removable LED Torch
Engines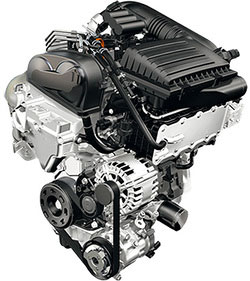 KAROQ 1.5 TSI
110 KW | 7sp DSG
8.6s to 100 km/h
Acceleration
Petrol
Fuel Type
7sp DSG
Transmission
250 Nm
Max Torque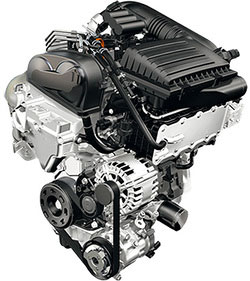 KAROQ 2.0 TDI
110 KW | 7sp Auto
This popular all-wheel drive diesel engine offers low fuel consumption and the capacity required for long trips.
9.3s to 100 km/h
Acceleration
Diesel
Fuel Type
7sp Auto
Transmission
340 Nm
Max Torque