A BALANCED CHOICE
The ŠKODA KAROQ is designed around what matters to you, whether you need to pop to the gym or explore the great outdoors for the weekend. It's a spacious mid-sized SUV with class-leading technology. Powerful design, turbocharged engines, state-of-the-art assistance systems and innovative connectivity solutions make the KAROQ your perfect partner for all of life's little adventures. The emotive and dynamic design with numerous crystalline elements characterises ŠKODA's new SUV design language. As a true ŠKODA, the ŠKODA KAROQ offers exceptional interior space, new driver-assistance systems and full LED headlights.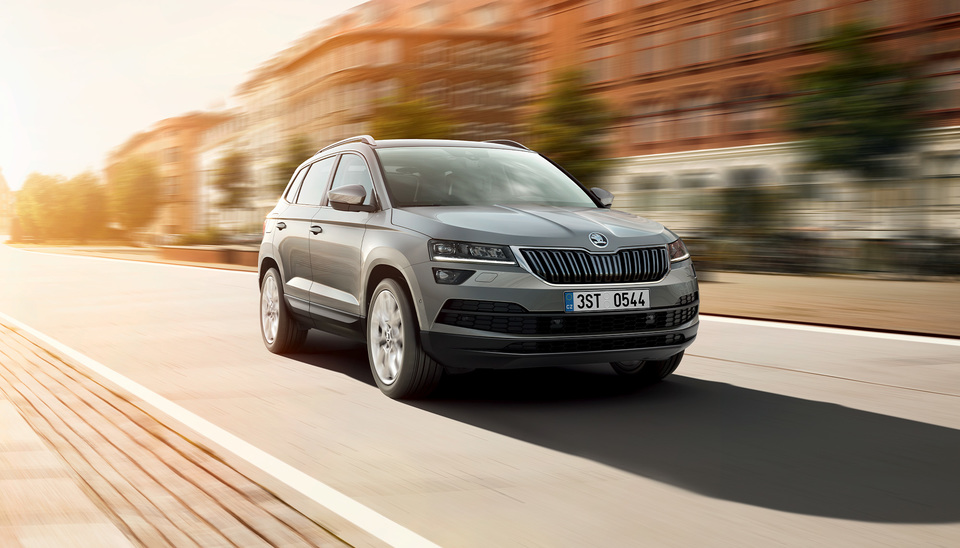 Highlights of the new ŠKODA Karoq
YOUR CHANCE TO SHINE
Centuries of Bohemian artistry has inspired the ŠKODA Karoq's exterior design. Harmonious proportions, clean-cut lines, bold contours and crystalline features that draw on the history of Czech crystal-glass art, all combine to create a design language that places a focus on precision and clarity.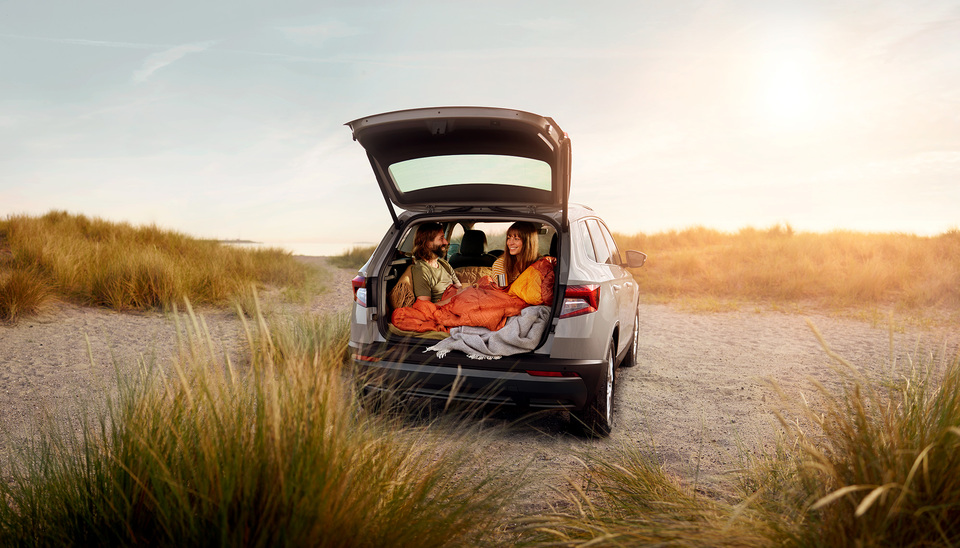 Highlights of the new ŠKODA Karoq
MUSICAL CHAIRS
The 5-Seat ŠKODA Karoq offers plenty of space for passengers and luggage alike, however, when you add in the 'VarioFlex' seating option, the opportunities are seemingly endless. With its easy to move, separate or even remove seat capability, VarioFlex gives you the ability to arrange the interior to best suit both passengers and cargo.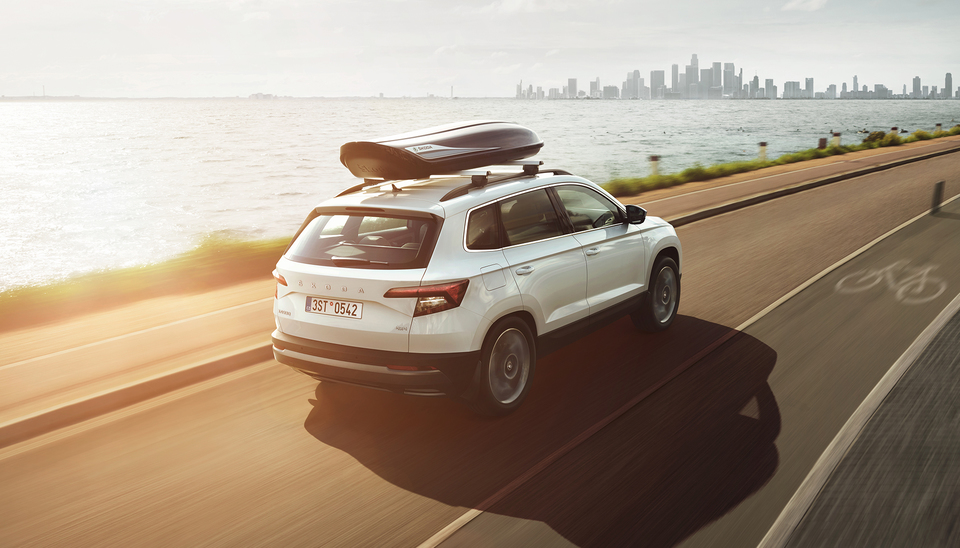 Highlights of the new ŠKODA Karoq
SAFETY WITHOUT COMPROMISE
The ŠKODA Karoq introduces a range of safety features and assists that will make you feel secure in any situation. The maximum 5-star rating underline top safety level for the ŠKODA Karoq.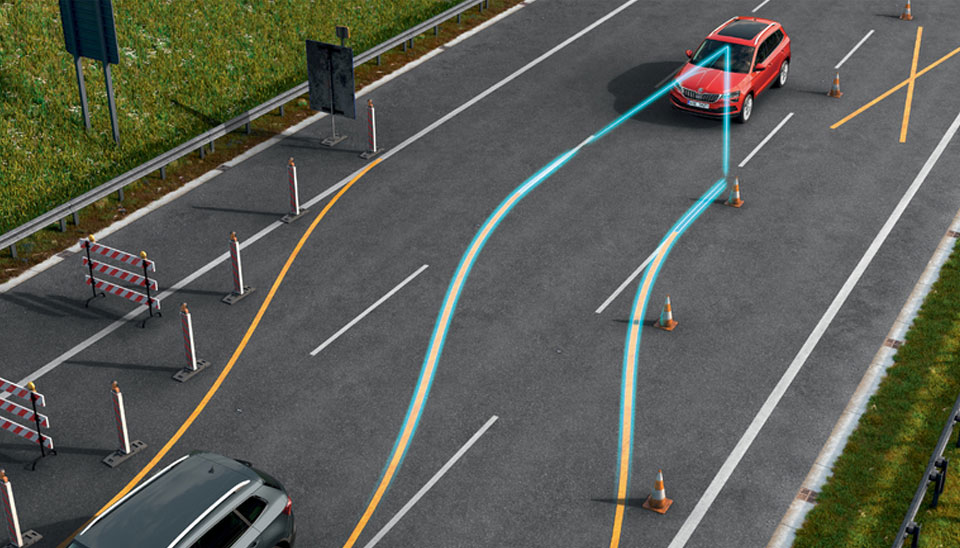 ŠKODA Karoq Safety Assists
Drive Safety
The Lane Assist recognises an unintended departure from the lane, providing a visual message, and initiates corrective steering. It is activated at speeds above 65 km/h provided that there are recognisable lane markings on the road surface and the turn signal has not been turned on.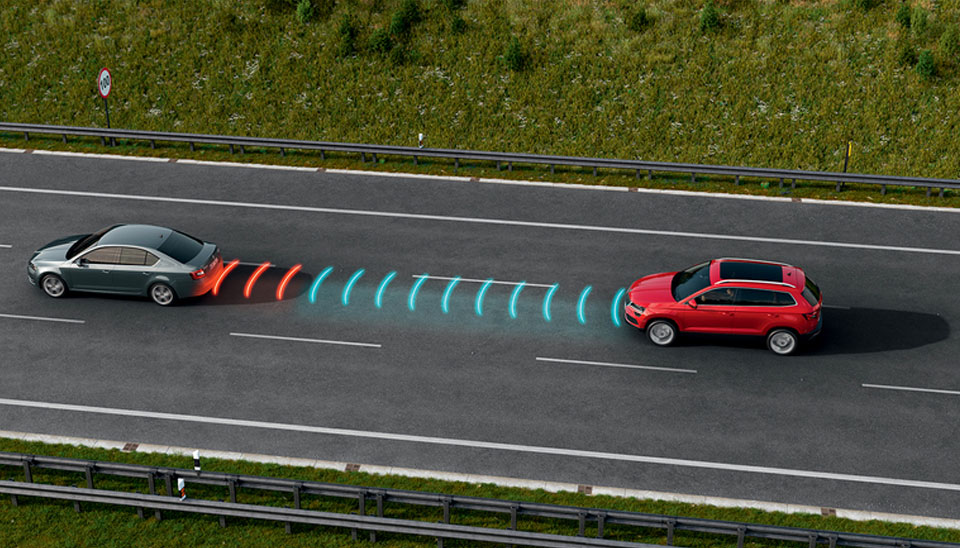 ŠKODA Karoq Safety Assists
ADAPTIVE CRUISE CONTROL (OPTIONAL)
With its advanced (optional) Adaptive Cruise Control matching the speed of other traffic and Lane Keep Assist ensuring you don't wander over the white lines, the ŠKODA KAROQ works hard to offer you next level motorway driving, ideal for those long drives out of the city.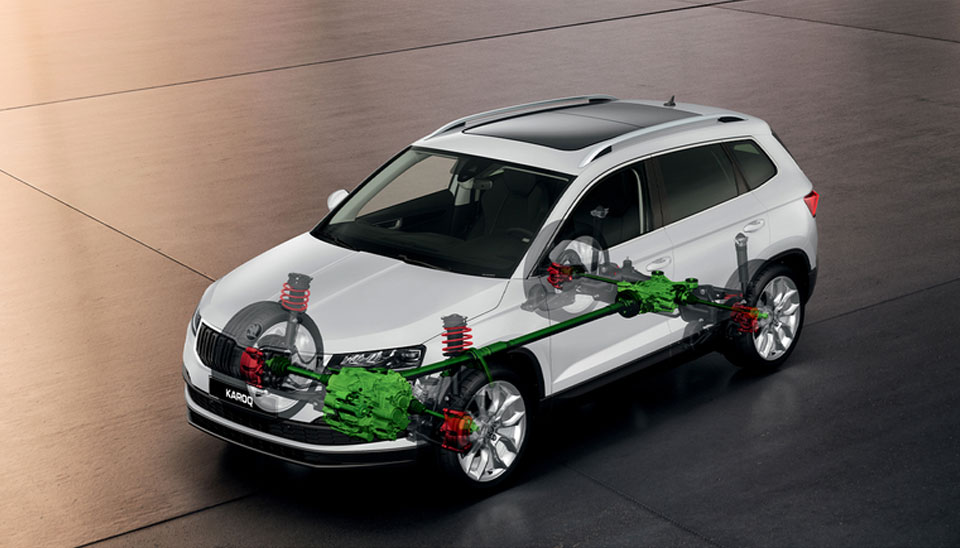 ŠKODA KAROQ SPORTLINE Driver Safety
INTELLIGENT ALL-WHEEL DRIVE
With its intelligent 4x4, the new ŠKODA's SUV is equipped for every contingency. The KAROQ is great at driving on unpaved roads and gravel. The four-wheel drive system with electronically controlled multi-plate clutch deals with the slightest change under the KAROQ's wheels in milliseconds.
Simply Clever Inside and Out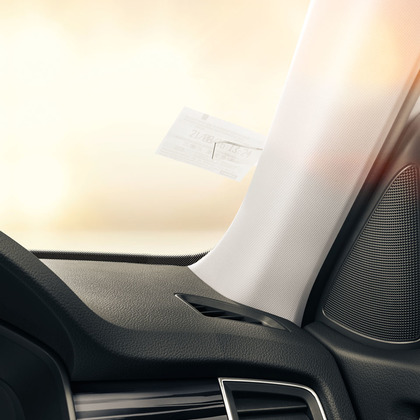 Ticket holder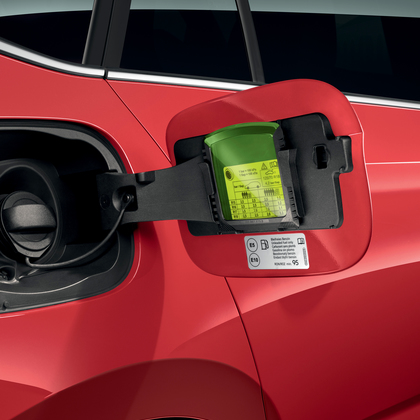 Ice-scraper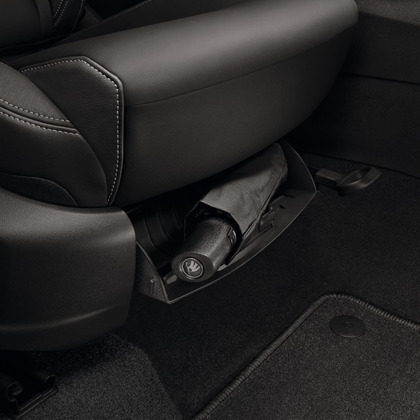 Under-seat umbrella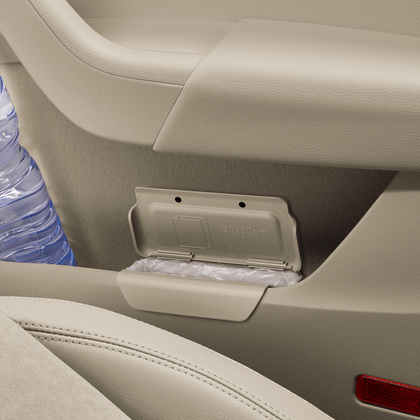 Waste bin (optional)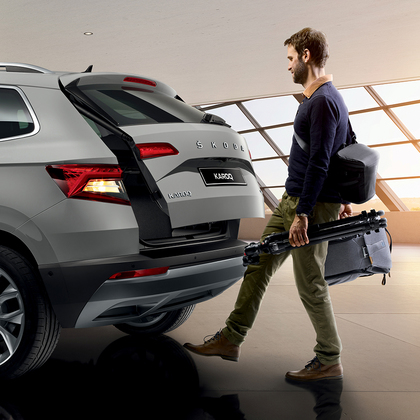 Virtual Pedal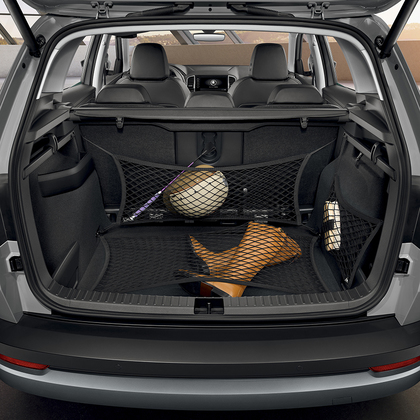 Boot nets (optional)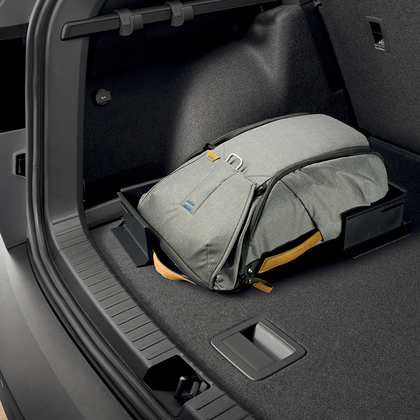 Cargo fasteners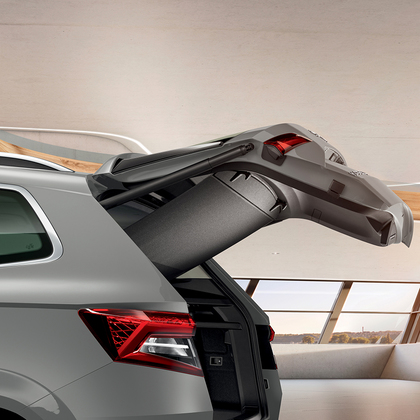 Retractable parcel shelf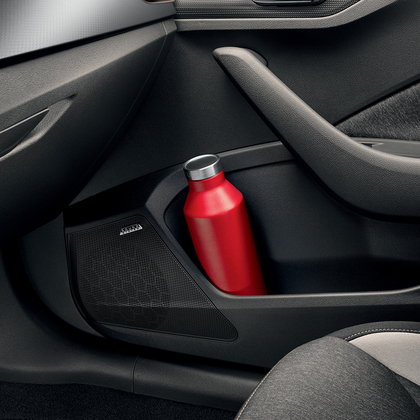 1.5-litre bottle holder in front door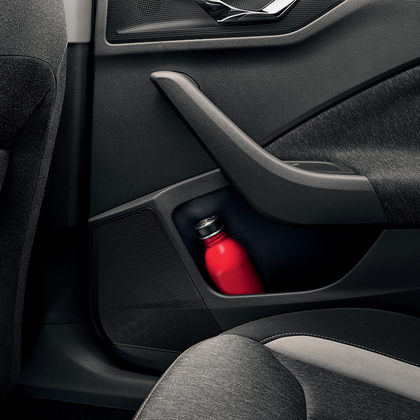 500ml bottle holder in rear door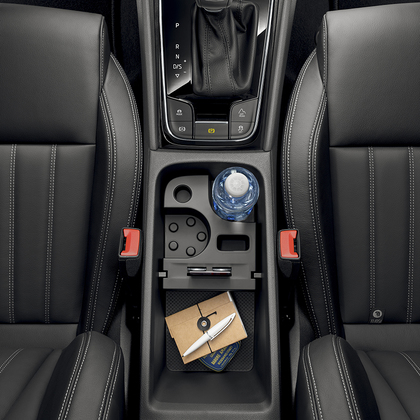 Two Easy-open cup holders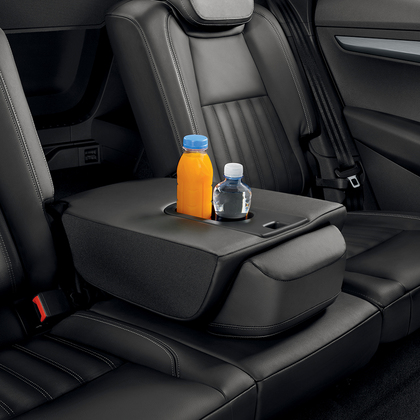 Armrest with two cup holders
Innovative systems for your travel safety.
Drive comfortably in harmony with the traffic.
The KAROQ's rigid body can be fitted with up to 9 airbags
Engines
KAROQ 1.4 TSI
110 KW | 8sp Automatic
198 km/h
Top speed
8.2s to 100 km/h
Acceleration
Petrol
Fuel Type
8sp Automatic
Transmission
250 Nm
Max Torque
KAROQ 2.0 TSI
140 KW | 7sp DSG 4x4
218 km/h
Top speed
7s to 100 km/h
Acceleration
Petrol
Fuel Type
7sp DSG 4x4
Transmission
320 Nm
Max Torque